So I absolutely LOVE before and after pictures… even if the afters disappoint it is fun to take a guess if it will turn out good or not whether it's your before and after or someone elses!  But once again I have failed to take a before.  I know, I know- whyyyyy?  So enjoy the after… it's hard to I know.
Cute little bench that was originally wood and covered in a different fabric and has been sitting in my garage for a year little while collecting a lot of dust. 
So I decided it was time to bring it in.  Gram gave this to us along with some other things that I will post about later!  So what does this mean- FREE!  And the paint, fabric, and sander- all on hand!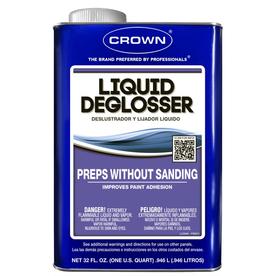 I deglossed it, which I am really starting to believe in this stuff… you just wipe it on everywhere really good.  I still went ahead and sanded it a little though.  Then primed it with a good tinted primer, spray of course.  Then came the red paint… then I covered the seat and screwed it on and because I was so excited I didn't wait till the paint was dry, but no harm done!  After it was all done I thought it looked off a little so I sanded down the sides and loved it!  It was my first successful attempt at sanding edges where it actually looked good. 
Another great thing about this stool/bench/etc is it opens and has a little place for storage! Clay saw it and loved it and asked for it to go in his office, hence the LPs in the background.  I like it and made the fabric match his doors.
Clay has wooden french doors that are really cozy leading into his office and they are off the living room so I put these up so he could feel like he had a real room!  I used cheap rods and hung the bottom rods upside down and the tension of the curtain makes them stay in place.  Haha… I bought the wrong kind of rods for this type of window covering, but it all worked out.  And this might just be one of my favorite fabrics.  I knew I would know the fabric for this job when I saw it and it was in deed love at first sight… I guess like Ali and Roberto… poor Chris. 
Check these out for some amazing before and afters!
Ginni has great before and afters of her house her and Charlie redid themselves!  It's amazing!!!
http://charlieandginni.blogspot.com/2009_10_01_archive.html
This one blows my socks off to see something so not pretty go to super nice!
http://sweetsomethingdesign.blogspot.com/2009/06/met-monday_28.html
The rest of these are pretty impressive.  I like the new decorating style and love, love, love the old school fixtures!
http://theoldpaintedcottage.blogspot.com/2009/08/cottage8-before-after-reveal.html
http://burlapandblueblog.blogspot.com/2010/08/burlap-and-rufflesan-ottoman-tutorial.html
http://www.howdoesshe.com/4-steps-bring-new-life-to-old-furniture